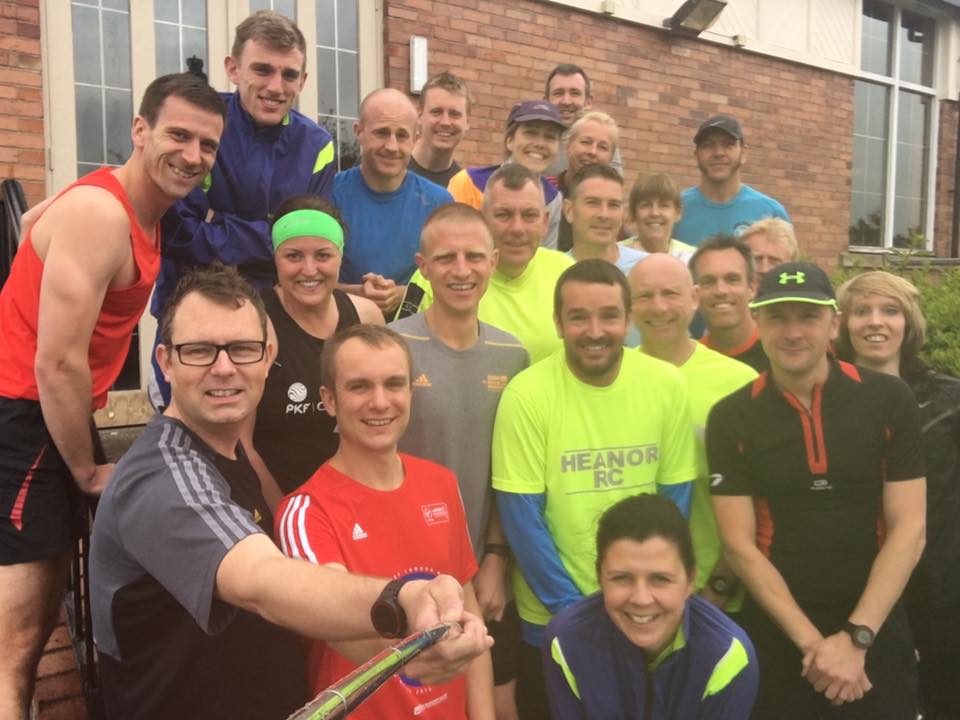 In a break from tradition, HRC's 2016 'running to a boozer' were kept a secret by Rob and the organisers and were therefore anointed "Mystery Pub Runs" !
A minibus was used to deliver the runners (and drinkers !) to a drop-off point around 8 miles away from the end location and two groups of runners were set off at a 10-minute interval to try and finish as close together as possible.
The bus was awash with rumour as to whom the mystery organisers were and, most intriguing of all, where we'd end up !
Chellaston to Mercia Marina
Yvonne & Alastair Hobday arranged the first, starting at the Bonnie Prince pub in Chellaston, taking the gang on a winding route through fields and down canal path to end up in the Boardwalk bar at Mercia Marina.
Swadlincote to Barton-under-Needwood
Karen & Eamonn O'Hanlon took over leaders duties for the second Mystery Pub Run, starting at Rosliston Forestry Centre and finishing up, for well earned refreshments, at the Waterfront at Barton Marina.