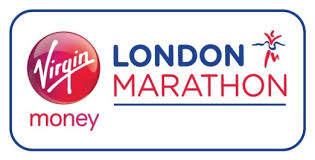 Carl Hughes and Alastair Hobday have won the club's two places for the 2015 Virgin Money London Marathon in the draw made last night at the Heanor RC Christmas meal at Denby Lodge.
Carl and Alastair were joined in the draw by Tim Holling, Abbie Leivers, Paul Winfield and Ian Mellors after all six were rejected in the original ballot.
The luck of the draw favoured Carl once more as his name was plucked from the hat for the second successive year. In his third attempt at the distance last April, Carl chopped fourteen minutes off his previous best as he raced round to 3:06:16 in the capital.
2015 will see Alastair return to the distance for the first time since his 3:26:21 effort in 2011. Alastair has previously said he has "unfinished business" with the 26.2 mile distance and he now has the opportunity to tend to it in twenty weeks' time on Sunday 26th April.