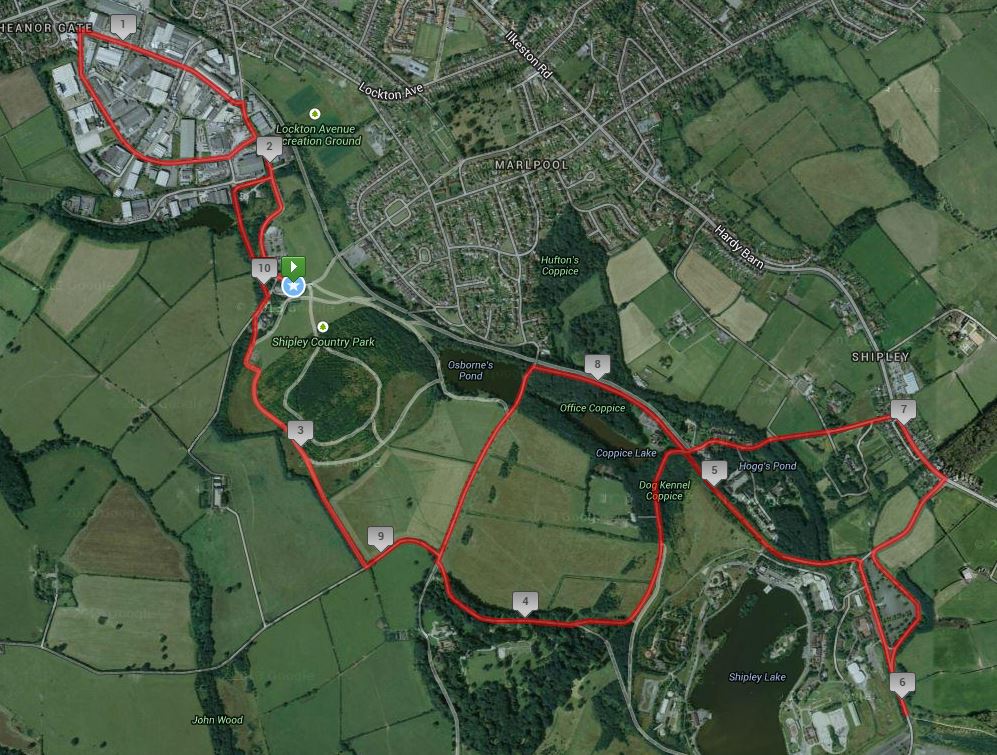 The Matthew Walker Christmas Pudding Run will see a complete overhaul of the course for this year's race on Sunday 23rd November at 10am.
Gone is the long uphill drag past Heanor Gate Science College, the road stretch through Smalley and the infamous Bell Lane and 'Heartbreak Hill' finish. See course map above.
All these changes have been brought about due to the horrendous storm in June that left many parts of Bell Lane completely unrunnable and as such not befitting of a quality 10k road race.
Whilst we are disappointed to have had to change the route, much debate over who would/should repair the damage on Bell Lane has dragged on and left us with no alternative but to find a new course.
Much work has gone on behind-the-scenes to devise a suitable route worthy of the Matthew Walker Christmas Pudding Run and we believe the new course to be potentially faster and certainly more scenic, with the majority enclosed within Shipley Park.
Regards,
The Race Committee
For more details on the race and how to enter, please see the 10k Pud Run page.