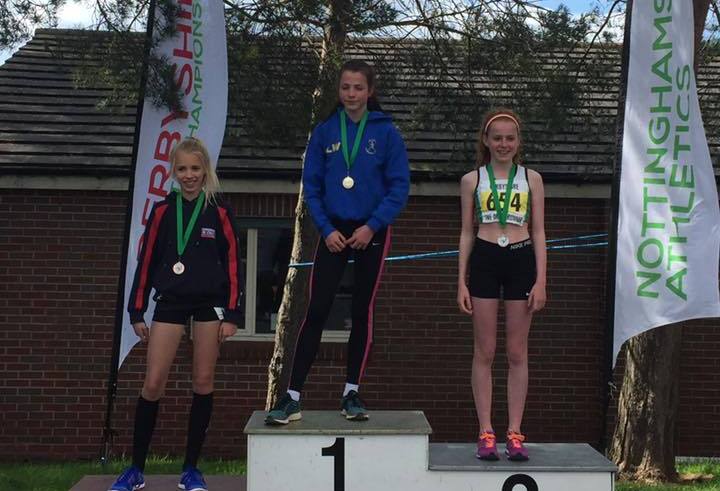 On the same weekend that 18 club members tackled the roads in Riga, Ashley Deeming and a handful of Heanor RC juniors supported the Derbyshire Track and Field Championships held in conjunction with Nottinghamshire at Harvey Hadden.
Lily Winfield continued her sparkling run of form with a county middle-distance double.
Lily smashed her previous best to go eleventh in the UK U15 age rankings over 800m with 2:16.32. The 14 year-old followed that up with a dominant victory and Derbyshire age group record (4:45.40) in the 1500m.
Phoebe Winfield, Myles O'Hanlon and Thomas Bailey were also in action while Ashley Deeming (10:07.52) bagged the V35 Derbyshire 3,000m title.
Full results HERE