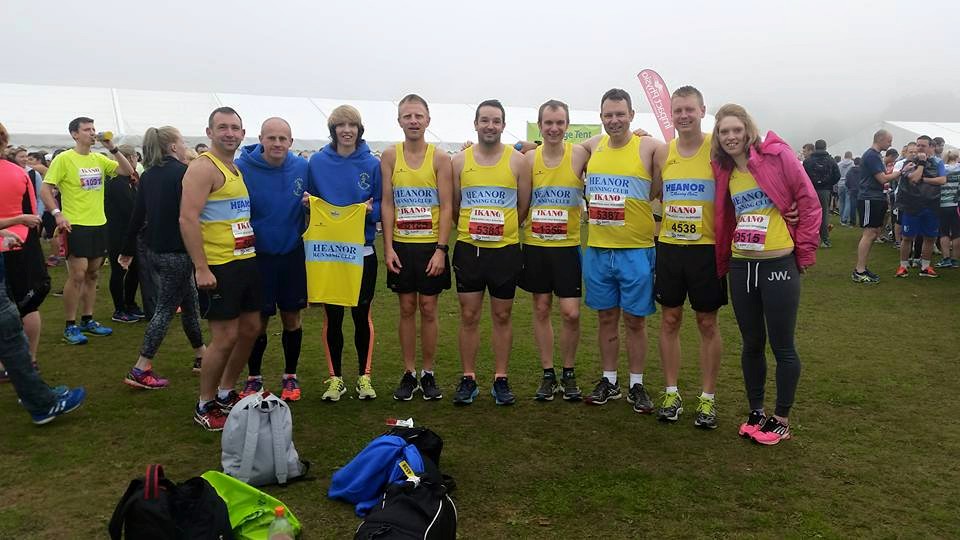 HRC runners were in action over various distances both at home and abroad over the weekend.
Laura Beth James-Hutchinson and Ryan Ball traveled to Germany for the notoriously swift Berlin Marathon. Laura and Ryan ran 3:31:22 and 3:13:17 respectively in the German capital.
Paul Winfield made the trek north of the border to make his marathon debut. Paul clocked 3:48:00 on at the Bakers Loch Ness Marathon in Inverness in his maiden outing over 26.2 miles.
Andy Parkin went the whole hog and ran 3:00:54 for a 38th place finish at the Ikano Robin Hood Marathon while a number of members tackled the half marathon distance (pictured above).
This weekend sees the club compete in the prestigious National 6 and 4 Stage Road Relays at Sutton Coldfield.