The yellow and blue army were in action all over the country and internationally during the bank holiday weekend.
First up on Saturday 27th were our furthest travellers – Kate Tuck, Kathryn Spendlove, Joanne Potter and Emma Scurrah who took on the Venice Moonlight Half Marathon.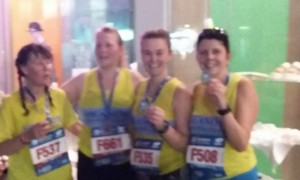 There were a number of races across the UK of varying lengths held on Sunday 29th, HRC representatives were as follows:-
Liverpool Rock n Roll Marathon – Pete Edwards
Edinburgh Marathon – George Gascoyne & Lesley Smith
Liverpool Rock n Roll Half Marathon – Ian Mellors, Chris & Debbie Cotton
Great Manchester 10k – Steve Wardle
Vitality Westminster Mile – Rose Leivers and David Henton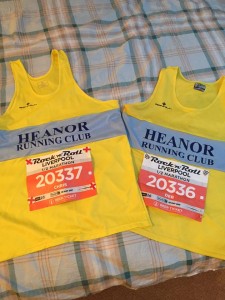 Bank holiday Monday saw a large HRC contingent travel down south to do battle in the Vitality 10000 around the streets of London.
In order of where they placed in their respective age categories these were:- Chris Mellors (4th in category), Glenda Alton (13th), Joe Rainsford (40th), Paul Winfield (74th), Ian Mellors (88th), Eamon O'Hanlon (150), Danielle Smith *new PB (191), Rose Leivers (216), Paul Bell (296), Deborah Kirk *new PB (325), Katie Newcombe (487), Myles O'Hanlon *new PB (569), Matt Jackson *new PB (694), Tim Hancock (990), Mike Clark (1128), Zoe Barlow (1682), Hannah Sargisson (2390), Karen O'Hanlon (2460), Rob Rainsford (4687), David Henton (4820), Abbie Leivers (5917).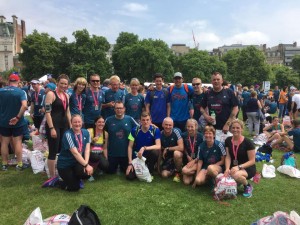 A big WELL DONE to all #htid !