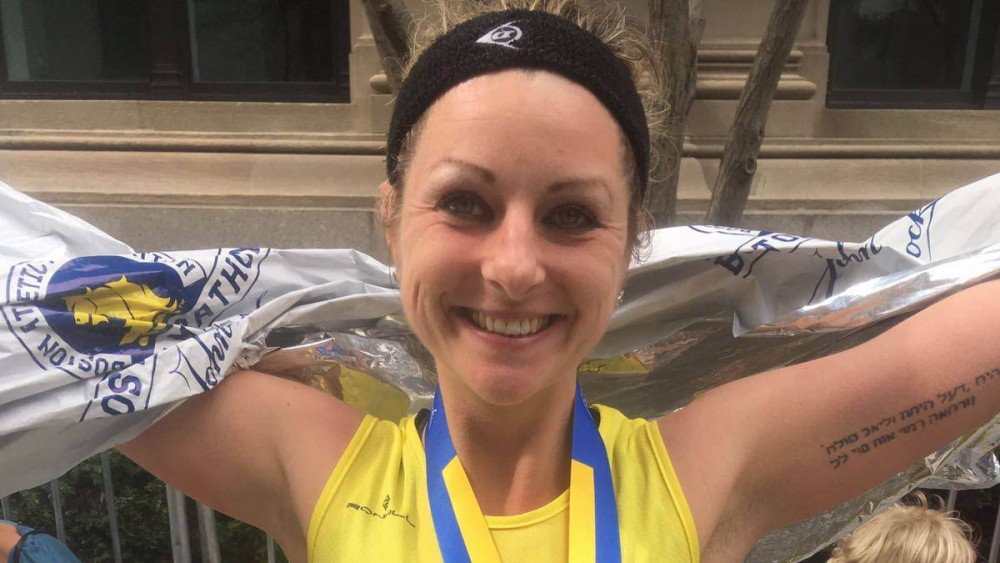 Laura Beth James-Hutchinson achieved a lifelong running ambition last week when she crossed the Pond and ran in in the world's oldest mass participation marathon.
Laura qualified for the Boston Marathon after running the qualifying time in Berlin in 2015 – and put recent injury problems to one side to finish in 3:59.17.
"Crossing the line was a very proud moment," says Laura. "I knew it was going to be a tough challenge with all the injury problems I'd had. Training was sporadic and at one point I didn't think I would make it to the start line!
"So to get to the finish smiling, injury-free and in one piece felt amazing."
The race in Boston is one of the six 'marathon majors' along with London, New York, Tokyo, Chicago and Berlin.
The point-to-point race, which sees it start in one place and finish 26.2 miles down the road, is one of the most prestigious in the world and saw 26,411 people finish this year's edition.
Stifling heat was a factor in proceedings and saw many treated with heat-related problems on the day.
Thankfully for Laura, the heat wasn't too much of a factor and she was carried along the undulating route by the thousands that lined the course.
"The support was incredible. All the towns along the route come alive," beams Laura.
"Hitting Wellesley college after 11 miles gives all the runners a boost as the famous Wellesley college girls scream and cheer you on. You certainly hear them a while before you see them!"
Perhaps the most infamous feature of the course though is 'Heartbreak Hill' – a steep incline just after 20 miles that has broken many runners over the years and is the stuff of distance running legend.
But with the crowds on her side, Laura came out the other side on course for a sub-4-hour effort.
"Heartbreak Hill was so tough with more than 20 miles and a number of climbs already in your legs. But the crowd cheer you on and scream at anyone that has stopped to walk to pick the pace up again.
"The crowds are immense in the last few miles. You hit the one mile to go sign and all you can hear is cheering, screaming and shouting to pull you through that last little bit."
Having conquered the heat and the hills of the famous Boston Marathon, Laura now has her sights set on recovering well and taking in a few half marathons and 10k races. And who knows? Perhaps another tilt at the marathon later this year.