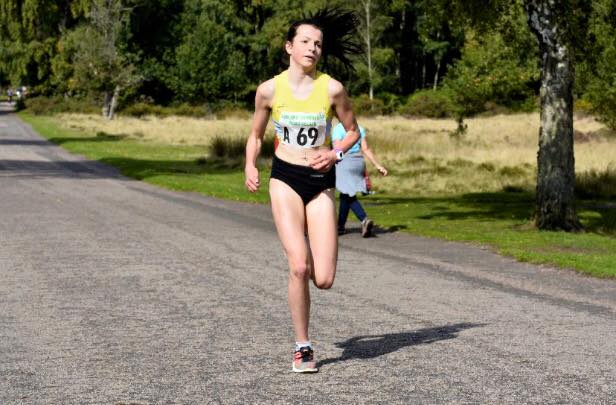 Thirty-two runners represented the yellow and blue at the Midland Counties Road Relay Championships.
Three mens teams, two womens and athletes in action across the younger age category races performed with aplomb across a days' worth of racing.
Joe Rainsford (18:25) led the men's 'A' sextet to an eleventh-place finish with the fastest HRC clocking of the day over the 6k route.
Lisa Palmer recorded 16:04 over the 4.5k course, finishing eleventh on the opening leg. The subsequent efforts of Louise Insley (16:39), Jill Burke (18:02) and Claire Smith (17:23) ensured the team finished twelfth.
Lily Winfield maintained her remarkable 2015 form with the fastest-time of the day in the U15 girls category event. The English Schools 1500m finalist crossed the line first on stage one. Harriet Bull and Jessica Gilbert completed the trio's efforts.
Mollie O'Hanlon and Danielle Smith competed as an incomplete girls team in the U17 age category whilst Myles O'Hanlon was the club's sole performer in the U15 boys race.