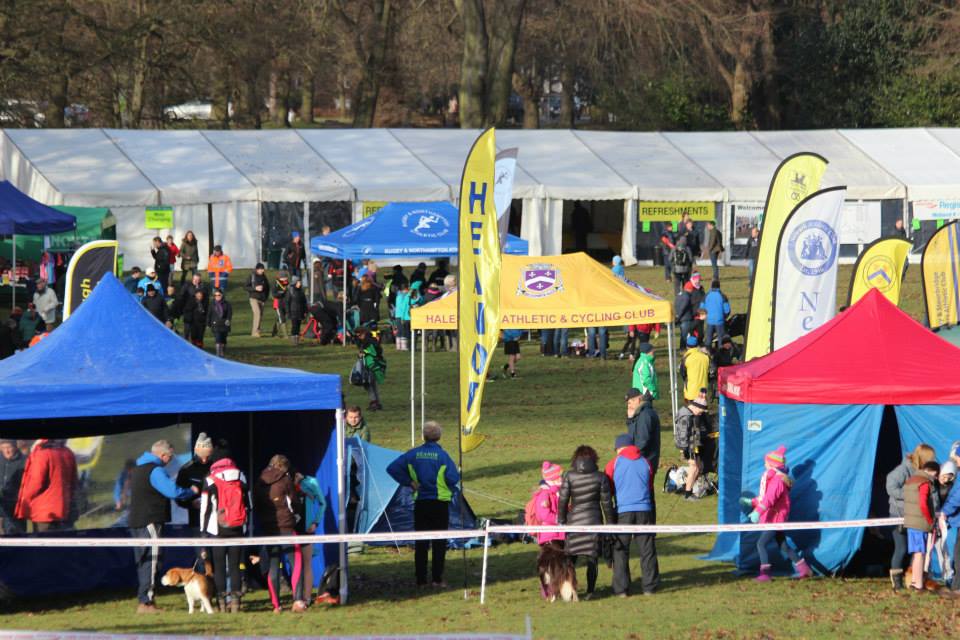 In perfect mid-winter conditions, Notts AC hosted an excellent day of cross country racing for the Midland Counties Cross Country at Wollaton Park on Saturday. The challenging course was packed with twists and turns and hills and mud and saw Heanor RC well-represented across four age category races.
HRC junior Lily Winfield was the club's standout performer on the day in the U13 age group. Continuing the hugely impressive form that has already seen her claim North Midlands XC League honours and silver at the Derbyshire XC Championships this winter, Lily fought off close challenges in the final straight to finish sixth.
In another strong field, Dylan George placed 42nd in the U15 category despite still having a year to run in the age group.
Debutante Claire Smith led the yellow and blue charge in the senior women's race with an excellent 27th-place finish. Claire was backed up in the team scoring stakes by Wendy Roethenbaugh (63rd), Jill Burke (83rd) and Rose Leivers (101st) as the quartet finished 13th despite missing team captain, Lisa Palmer, through illness.
Laura Beth James-Hutchinson finished one second behind Rose in 102nd despite also feeling under the weather and Abbie Leivers (159th) and Debbie Hewitt (234th) completed the septet's efforts.
In a senior men's race dominated by home side Notts AC, who had six runners inside the top-10, Stuart King was the HRC's leading performer. Stuart, who will represent the club at the British Athletics Indoor Championships over 1500m in two weeks, edged ahead of teammate Joe Rainsford as the pair finished 29th and 30th respectively.
Dale Annable (39th), Shane Rice (99th), Stephen Ashmore (128th) and Tony Weatherson (175th) completed the scorers and their combined efforts saw the side finish tenth.
Rounding off the club's efforts were Andy Parkin (199th), Rob Page (262nd), Gary Mellors (277th), Carl Hughes (279th), Paul Winfield (358th), Ian Mellors (402nd) and Matt Jackson (414th), who competed well among the 456-strong field.
Full results HERE
Photo from Ken Hewitt (Facebook)