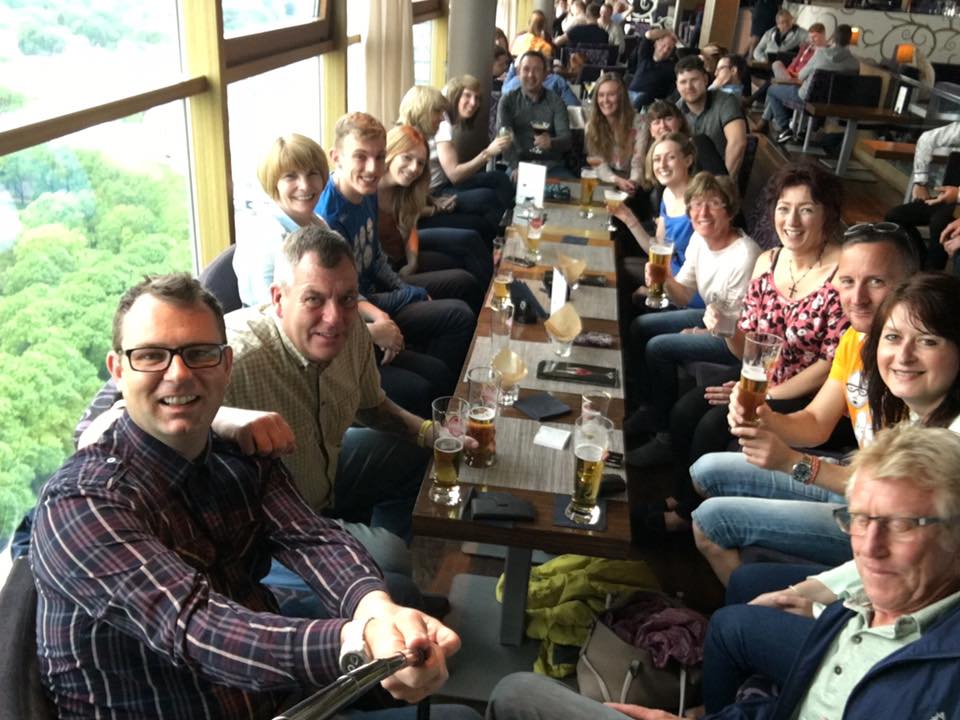 Eighteen Heanor Running Club members, plus friends and family travelled to the Latvian capital of Riga last week to take part in a weekend festival of running.
The annual club trip overseas exceeded all expectations. From the friendly locals, superb hotel and beautiful sights in the Old Town area, the visit followed on from previous trips to Prague, Berlin, Lisbon and Valencia among others during the last ten years.
The yellow and blue were well-represented in races ranging from 5k all the way up to the marathon. First off on the Sunday morning were Glenda Alton and Kathryn Spendlove, who tackled the marathon, and Kate Tuck, who competed in the half marathon.
In splendid conditions, Glenda ran superbly to run her fastest-ever time for the 26.2 mile distance. Her time of 3:47:42 also secured her good-for-age spot at next year's Virgin London Marathon.
Kathryn paced her race well to finish in 4:25:38 as Kate Tuck (1:52:40) clocked a PB over the 13.1 mile distance.
The 10k kicked off in torrential rain just after midday. Sodden but undeterred, 10 Heanor RC members lined up alongside the 5,000-strong field.
Joe Rainsford was quick out of the blocks and set the early pace with the Latvian leader, who would go on to tear away and win the race. Joe (32:04) consolidated in the second half to finish a clear second. His focus is now on the Liverpool Half Marathon later this month.
Paul Mercer (45:33), Chris Mellors (47:36), Dave Henton (48:43), Paul Bell (50:27), Rob Rainsford (57:20), Rose Leivers (49:27), Danielle de Simone (51:12), Paige Roadley (56:05) and Abbie Leivers (59:41) completed the team's efforts.
Full results HERE