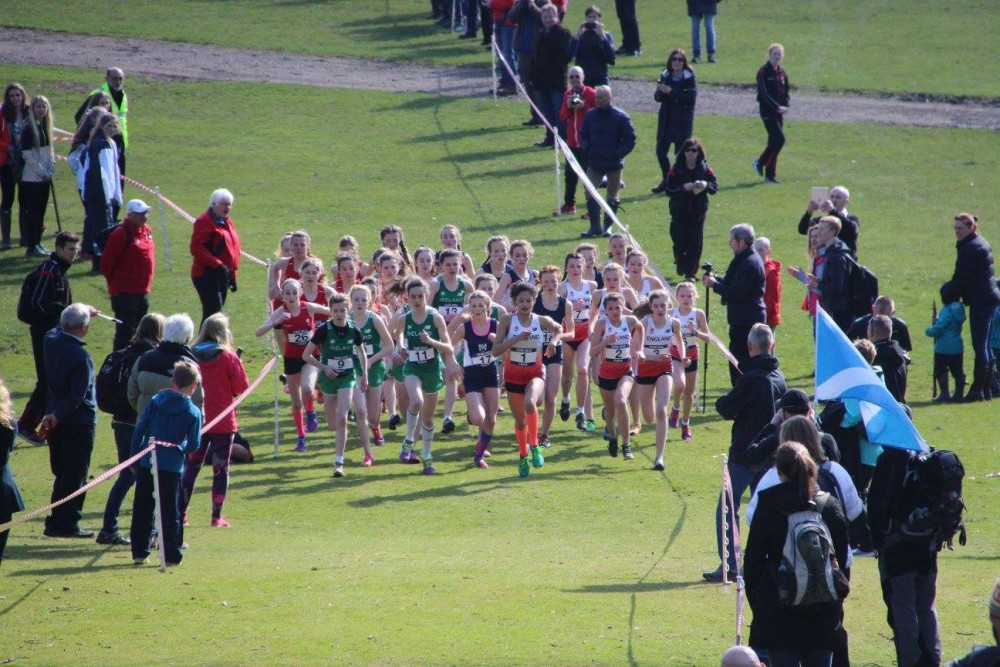 Five months after kicking off her cross country season for the yellow and blue at Markeaton Park, Lily Winfield finished off her winter in style representing England in Falkirk last weekend.
After a top-10 performance at the English Schools final at Wollaton Park two weeks ago, Lily began the long trip north of the border early on Friday morning for her first appearance in the white and red of England at the Home Countries International.
An overnight stay at the team's accommodation in Alloa was followed by an early start and bright sunshine come race day. The Junior Girls 3k race consisted of 2 laps of undulating parkland course and kicked off just after midday.
Starting seventh in the pen, Lily worked hard from the start to make her way through the field and kept with the front pack through the opening exchanges. The fast, aggressive start soon cooled down among the 32-strong field, with Lily settling into the top-15 at the end of the first Lap.
With a third of the race to run, the fourteen year-old found herself sitting in 8th position with breathing space behind. Seven of the first ten positions were taken up by girls wearing England colours and, with an eight-place finish and sixth England counter, Lily was also part of the team that scooped team gold.
Full results HERE
Thanks to Ken & Debbie Hewitt for traveling to support Lily and taking photographs