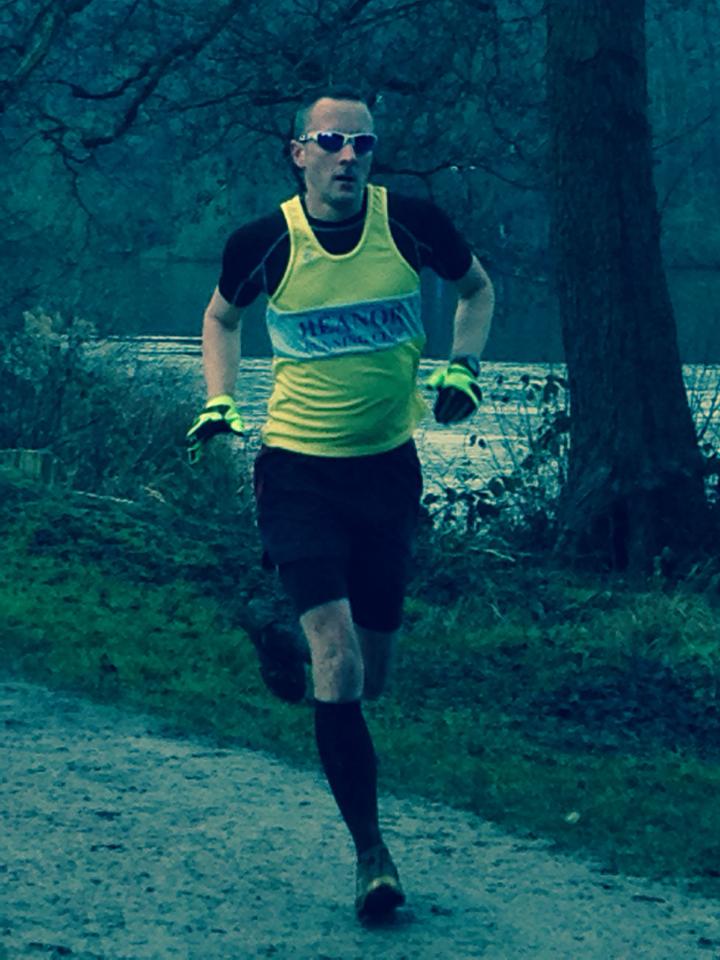 Heanor RC made it a clean sweep of victories at the penultimate BDL of the season on Sunday as twenty two in yellow and blue tackled the new course at Allestree Park, Derby.
Fresh from his top-10 finish at the North Midlands Cross Country just twenty four hours before, Joe Rainsford led the way with an impressive eight second victory ahead of Sutton's Richard Robinson. Seven men inside the first forty saw the team edge victory on the day and sit two points clear heading into the final fixture at Holmebrook Valley on 9th February.
Lisa Palmer made it three consecutive BDL victories as she led the women's team to a comfortable team victory. Finishing first in their respective age categories, Louise Insley and Wendy Roethenbaugh completed the scoring three and the women sit top with a seven-point advantage with one race to run.
On a muddy, hilly and at times gravely course, Ashley Deeming battled on despite injury to finish 70th whilst Paul Winfield and Stuart King completed the second-half of their New Year XC double-header having competed at Wollaton Park the day before.
Paul Clarke's race video HERE