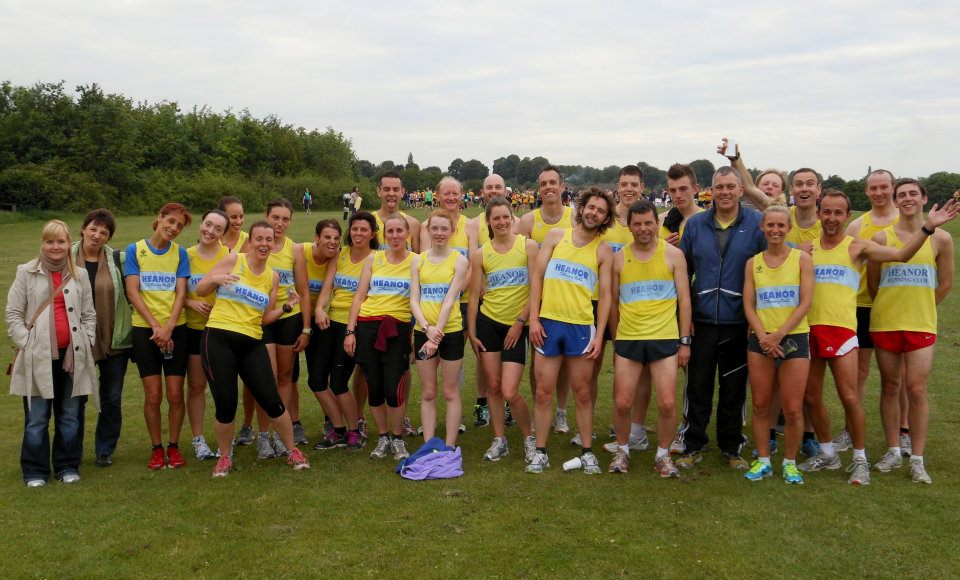 With just four races left to run in the 2014 Club Championship, it's tight at the top as at least two runners still stand a chance of snatching victory in each individual category.
Only the Sam North Mile, Shelton Striders 10k, Worksop Half Marathon and Leeds Abbey Dash (plus, a marathon any time before the end of November) remain for runners to stake their final claim for glory.
The senior ladies category looks to have been whittled down to a two-horse race as Rose Leivers currently leads ahead of Wendy Mulineux. Rose sits top with 94 points having completed one more event whilst Wendy lies in wait fourteen points behind.
The senior ladies' crown was left without a taker last year as those in the running failed to complete a sufficient number of events. Wendy, with a maximum 25-point average thus far, needs to complete all four remaining fixtures to stand a chance of winning – otherwise, provided Rose completes her quota, the title is hers for the taking.
Ed Godber currently leads the senior men's standings by six points ahead of Steve Ashmore. Ed requires just one more event to get his seven in. Steve, with a lowest score of 20 from the Hairy Helmet Relay and BDL road campaign to potentially drop from his total, has five races in the bag and is the nearest challenger.
Lurking in third and fourth, however, are Stuart King and three-time champion Joe Rainsford. Just six points separate Stuart on 97 and Joe on 91, with both having only completed four of their quota so far. The overall winner could come from one of these two – just who depends on which one comes out on top in the final fixtures.
The veteran ladies table has a similar tale developing at the top, with current leader, 2013 champion Jo Potter – all seven races already in the bag (but time on her side to improve some of her lower scores) – facing a battle to hang on to her title.
Jill Burke has six races done and dusted and one more will see her nab top-spot although Lisa Palmer, currently thirty points off top, has completed just five races and has a 25 average so far – if that trend continues in just two of the remaining four events then the title will be hers.
Paul Mercer sits just five points ahead of Paul Winfield at the top of the veteran male standings. Whilst Mercer has done his seven events already, he still has time to drop his lowest score of 21 from the Hairy Helmet Relay and further improve his chance of success.
Winfield has completed eight events. In fact, Paul has done every single race of the Club Championship so far, including all five BDLs (both winter and summer) and all four North Mids XC. A phenomenal effort, he could still improve his 20 scores from the Hairy Helmet Relay and BDL road campaign to improve overall and perhaps steal first.
Last year's champion Ashley Deeming could still upset both. With a 25-point average, he has completed just four events so far but has time to take top-spot again.