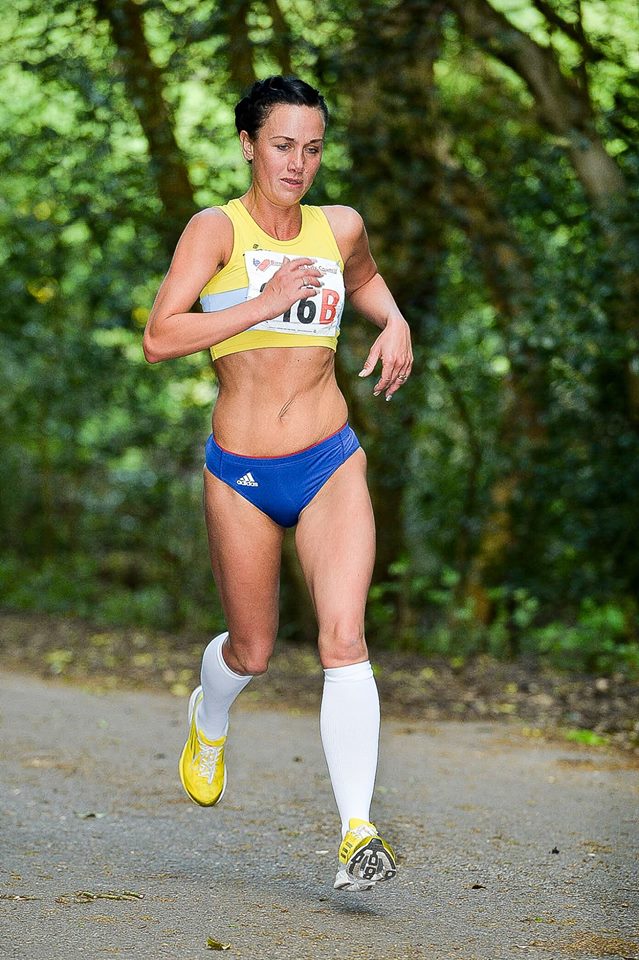 Heanor RC's women secured silver for the second year running at the British Masters Road Relays in Sutton Coldfield earlier this month.
The quartet of Louise Insley, Claire Smith, Wendy Roethenbaugh and Lisa Palmer matched their finish from twelve months ago to finish sandwiched between winners Belgrave Harriers and bronze medalists Telford.
Continuing her recent return to form, Louise got the ball rolling with sixth-place and an 18:15 clocking over the three-mile course on the opening leg.
Claire (18:31) claimed the fastest-leg honours on leg two to sidle the team up into second.
With Belgrave away and gone, Heanor lay in third-spot and only four seconds off silver by the time Wendy had raced round to a 19:23 effort on leg three.
Lisa, hampered by a recent hip injury and disrupted training period, still clocked the third-fastest time on leg four (17:44) to bring the team home second.
Full results HERE
Image from Mick Hall