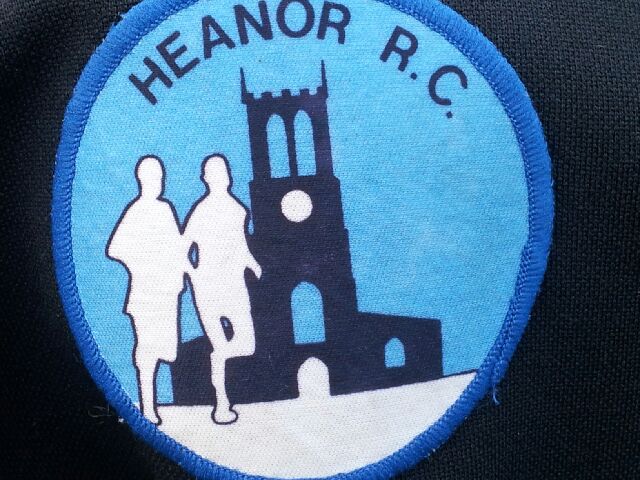 Winter is fast-approaching and so too the cross country season as this weekend sees Markeaton Park, Derby plays host to the opening fixture of the North Midlands Cross Country League campaign on Saturday and Ripley RC host the first BDL XC at Shipley Park on Sunday.
North Midlands Cross Country League
There were a trio of bronze medals for HRC at the end of the last North Mids campaign. The senior men secured team bronze for the second year running whilst Stuart King grabbed individual bronze in his debut season for the yellow and blue and Lily Winfield picked up individual bronze in her first year at U13 level.
The annual opening-fixture setting of Markeaton Park will see Heanor RC represented across various age categories. The club will be hoping for a repeat of the opening-day victory from twelve months ago when James Mee came out on top to lead three men inside the top-ten in the senior men's event – full results HERE.
The traditional mostly-flat course is one of the easier ones on the cross country circuit and features just one undulating section two-thirds of the way through the large lap. The U13 boys and U15 girls kick things off on Saturday at 1pm – please see the full timetable of events below:
1pm – U13 Boys & U15 Girls (3.1k)
1:15pm – U15 Boys & U17 Women (4.7k)
1:25pm – Sen/Jun/Vet Women (6.0k)
1:55pm – Sen/Jun/Vet Men (10.0k)
1:57pm – U11 Boys & Girls (2.0k)
2:40pm – U17 Men (6.0k)
2:50pm – U13 Girls (2.5k)
Directions to Markeaton Park from Heanor HERE.
People driving to the event are advised to be aware of the roadwork/traffic problems near the entrance to Markeaton Park. An alternative car park is situated a 10 min walk from the start area at Markeaton Lane, DE22 4NH.
BDL XC
The 2013-14 BDL XC season ended with a clean-sweep of team victories for Heanor RC. The victorious men's team retained the overall title for another year whilst the women, after a disappointing fourth-place finish twelve months before, claimed the title after dropping just one point during the season.
Ben O'Connell and Wendy Mullineux were the top finishers for HRC at Shipley Park last year as sixteen flew the flag in the absence of those competing at the Valencia Half Marathon. The usual five-mile course is a familiar two-lap route that starts and finishes by the adventure playground at the Visitors Centre-end of Shipley Park and the race kicks-off at 11:00am.