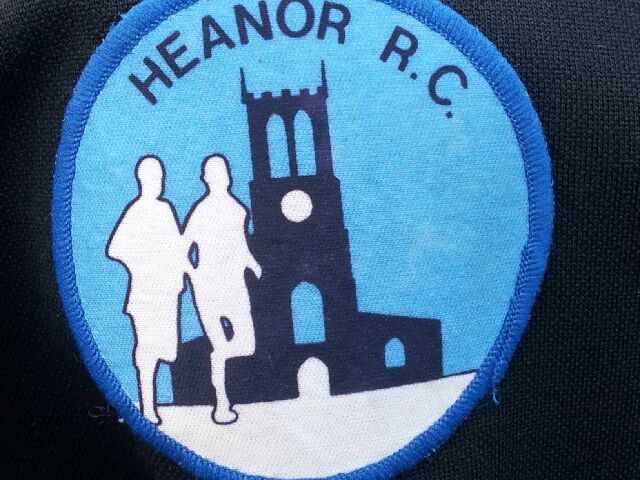 A near-complete revamp of the 2015 Heanor RC Club Championship fixture list will see Lisa Palmer, Laura Beth James-Hutchinson, Stuart King and Paul Mercer face new challenges in defence of their crowns.
The Livingston Relays have been reinstated to the thirteen-fixture list and the senior men will be looking to retain the title they won for the first time last April. Out go the Midland XC Championships, Sinfin 10k, Hairy Helmet Relays and Ramathon and in come the Notts 10 Mile, Derbyshire 5,000m Championship on the track and inaugural Derby City Half Marathon.
The refreshed fixture list sees the North Midlands XC League, BDL XC and summer leagues retained whilst mainstays, the Sam North Mile and Worksop Half Marathon, have been replaced by a seaside trip in May for the Blackpool 10k and the Midland 6 & 4 Stage Road Relays in September.
Runners need to have completed seven events in order to feature in the final club championship standings.
Full list of fixtures for the 2014-15 season below:
North Midlands XC League
Derby (Saturday 11th October)
Kettering (Saturday 8th November)
Heanor (Saturday 6th December)
Nottingham (Saturday 10th January)
BDL XC League
Shipley Park (Sunday 12th October)
Chaddesden Park (Sunday 9th November)
Bakewell Showground (Sunday 30th November)
Trent Meadows (Sunday 11th January)
Holmebrook Park (Sunday 8th February)
BDL Road Race League 2015
Teversal Grange (Tuesday 14th April)
Ilkeston Rugby Club (Tuesday 12th May) + BDL XC presentation
Denby Pottery (Tuesday 9th June)
Carsington Waters (Tuesday 14th July)
Shipley Hall CC (Tuesday 4th August)
Derby 10k – Derby (Sunday 19th April)
Livingston Relays – Leicester (Sunday 3rd May)
Blackpool 10k (Sunday 10th May)
Derbyshire Track & Field Championships – Moorways (Saturday 24 and Sunday 25th May)
Notts 10 Mile (Friday 12th June)
Midland 6 & 4 Stage Road Relays – Birmingham (September)
Shelton 10k – Derby (Sunday 4th October)
Derby City Half Marathon (Sunday 11th October)
Leeds Abbey Dash 10k (Sunday 15th November)
Any Marathon
Updated 2014-15 Club Championship table coming soon