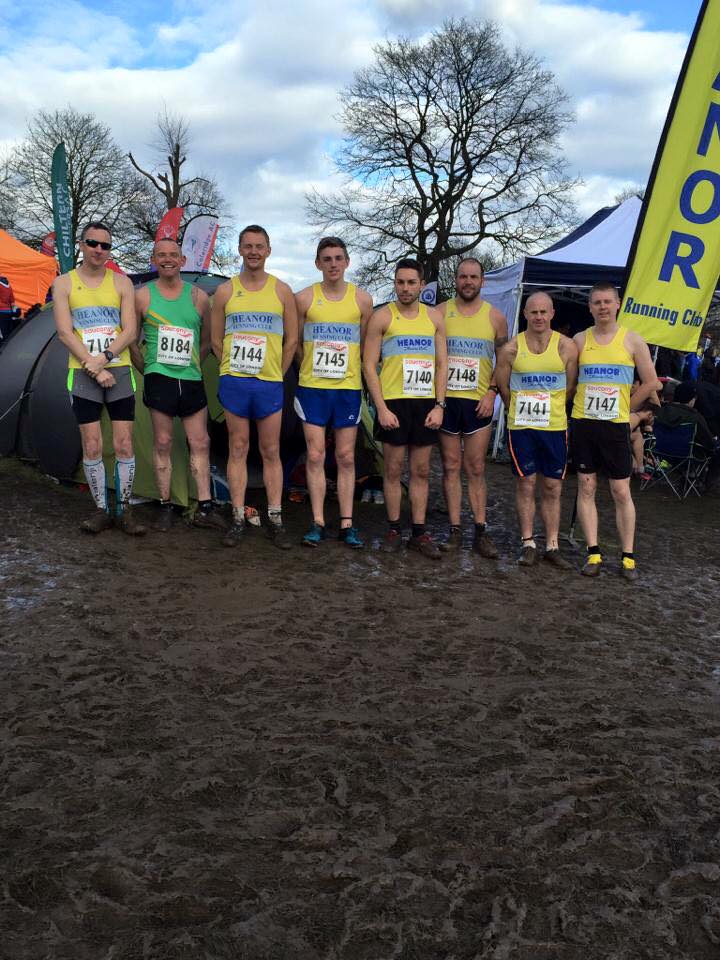 Heanor RC played its part in a record-breaking English National Cross Country Championship last weekend as a twelve-strong team made the trip down to the capital for the set piece event of the winter calendar.
Typically heavy conditions underfoot characterised the Parliament Hill course as seven senior men, three senior women and two of club's promising young athletes competed in the popular event.
The club's standout performances on the day came from Joe Rainsford and Lily Winfield, who both surpassed expectations to finish strongly in their respective age categories.
Lily continued her superb winter form to claim a top-30 finish out of 433 competitors in the U13 age group. With North Midlands XC League honours and sixth spot at the Midland Championships in January already in the bag this season, Lily carried those successes on to finish 27th over the 3k course.
The thirteen year old now looks forward to her final races of the winter season at the Inter-Counties XC in Birmingham and English Schools XC Championships in Blackburn next month.
Joe claimed a highly impressive 89th-place finish among the 2005-strong field in the senior men's event.
The 12k route featured two large laps of the Hampstead Heath course. The tough terrain suited Joe well and the twenty one year old paced his run perfectly to come through strongly in the latter stages. Joe finished almost one hundred positions higher than twelve months ago.
The quartet of Robert Page (1017th), Carl Hughes (1227th), Josh Housley (1288th) and Scott Wigman (1492nd) each enjoyed their first taste of National XC action whilst Paul Mercer (1555th) completed the team's scorers. The side finished 108th overall. Paul Winfield rounded off the yellow and blue efforts in 1767th.
In the U15 boys category, Dylan George finished inside halfway on his debut appearance at the event. Dylan, who also has the cross country double-header in his sights next month, finished 188th out of over 370 finishers with another year still to run in the age category.
Wendy Mullineux was the yellow and blue's leading performer in the senior women's 8k race as she finished 129th. In another record field, Wendy was followed home by Rose Leivers, who placed 385th on her first outing at the National whilst her sister, Abbie, finished 549th.